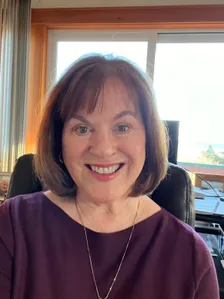 I grew up in the Pacific Northwest and attended graduate school at both Princeton University and the University of Washington, completing a Ph.D. in Clinical Psychology at the UW in 1998. I have been a licensed psychologist in the State of Washington since 2002. "Licensed" means that I have passed a national written examination and an oral examination given by the Washington State Examining Board of Psychology.

I was drawn to the field of psychology for many reasons, including the desire to understand how one recovers from and makes sense of difficult life experiences. At the University of Washington, I received training in general adult psychotherapy with an emphasis on cognitive-behavioral and psychodynamic therapy orientations. In addition, I was particularly drawn to the work of Dr. Marsha M. Linehan, who had developed a unique therapy approach for helping suicidal individuals and whose work combined western cognitive behavioral practices with more eastern notions of acceptance and mindfulness. Under Dr. Linehan's tutelage, I received intensive specialty training in Dialectical Behavior Therapy, which has profoundly influenced both my personal and professional lives.
Also while a graduate student I developed a keen interest in brain-behavior relationships which led to extensive training in neuropsychological assessment under the supervision of Dr. Brenda D. Townes. Following this training I worked at Harborview Medical Center as well as the Neurobehavioral Institute of New Jersey performing neuropsychological evaluations. My doctoral dissertation was in the area of clinical neuropsychology and examined the effects of a significant other observer on neuropsychological test performance; it was published in The Clinical Neuropsychologist in 2000.
Since gaining licensure in 2002 I have practiced in a variety of settings, including private mental health clinics, hospitals, and at the University of Washington. I have been in private practice since 2010, and in recent years my interests have gravitated toward issues of grief, loss, major life transition, as well as the unique challenges of later life.